Product Guide
PROFIBUS PA cable – YJ57084
Classification:
Product name:
PROFIBUS PA cable – YJ57084
---
Shortdescription:
1PX18AWG/PO/Beldfoil®+ Drain wire/PET Separator tape/PVC jacket.
---
Product types:
Cables/Connectors
---
Technology & Profiles:
PROFIBUS
---
Company: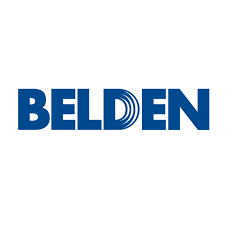 Belden India Pvt. Ltd.
Illustration: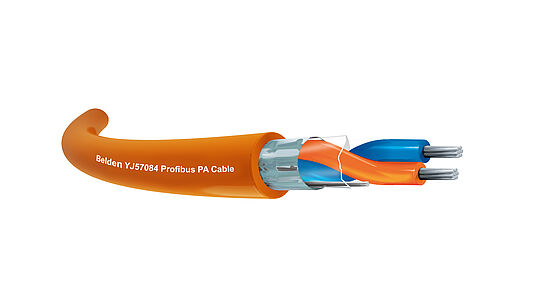 Product description:
Construction:
Design: 1 Pair 18 AWG
Conductor: Stranded Tinned Copper
Insulation: Polyolefin
Shielding: AL/PET-Mylar & Tinned Copper Drain Wire
Outer Jacket: PVC - Polyvinyl Chloride
EU RoHS compliance: Yes

Mechanical Properties:
Flame Retardancy: IEC 60332-1-2
Operating temperature: -20°C to 70°C
Electrical Properties:
Voltage Rating: 300V
Impedance (31.25 KHz): 100 ± 20 Ohms
Attenuation (39 KHz): 0.3 dB/100mtr (Max.)
Velocity of Propagation: 66% (Nom.)
Target Application:
PA cable used to connect the Field Devices to PLC's, Oil Gas, and Pharma Industries.