Product Guide
Rotarnock 100 PROFIBUS
Classification:
Product name:
Rotarnock 100 PROFIBUS
---
Shortdescription:
Electronic Cam Controller
---
Product types:
DP - Master
---
Technology & Profiles:
PROFIBUS
---
Company: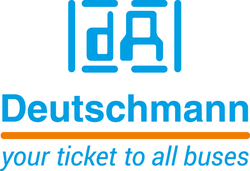 Deutschmann Automation GmbH & Co. KG
Illustration:
Product description:
With the ROTARNOCK-series Deutschmann Automation took a new innovative path. The entire cam control was integrated in the housing of the absolute encoder. This saves work and money. The wiring of the encoder can be dispensed with entirely. The outputs of the cam control are applied directly to the device via its connector.
The ROTARNOCK 100 is optionally available with integrated PROFIBUS- or PROFINET interface. The device versions with PROFIBUS or PROFINET can be connected to SIEMENS SIMATIC S7 and other PLCs and Soft-PLCs very easily. The data exchange between the PLC and the cam control is carried out via a data component. The data component for S7 can be generated by the user himself by means of the data component generator that is available free of charge. A data component in the version required in each case is generated by the data component generator, so that no unnecessary storage space is occupied in the PLC.
The device description files (GSD or GSDML) required for a PROFIBUS or PROFINET connection are also provided free of charge. With it no programming effort is involved for the user and he does not have to carry out changes in the PLC-program. For the initial programming the comfortable PC-software WINLOC 32® can be used and the already fixed data component including cams, idle times etc. can be generated automatically.