Product Guide
SINAMICS G115D
Classification:
Product name:
SINAMICS G115D
---
Shortdescription:
Distributed (IP65/66 – G115D) motor mounted or wall mounted drive system equipped with several communication interfaces (AS-Interface, PROFINET) and with Safety Integrated functionalities.
---
Product types:
Drives – Frequency Converter
---
Technology & Profiles:
PROFINET
---
Company: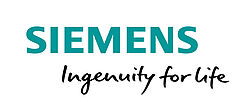 Siemens AG
Illustration: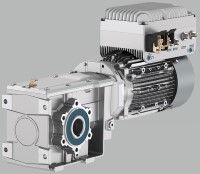 Product description:
The distributed frequency inverter SINAMICS G115D belongs to the SINAMICS G series.
It is offered in two variants, wall mounted (stand-alone) and mounted on SIMOGEAR geared motors.
It provides the same benefits such as integrated safety technology (Safety Integrated) or PROFIengergy, and a high degree of protection up to IP66.
Thanks to the wide range of power ratings up to 7.5kW it covers almost all inverter-related conveyor applications where drives outside a cabinet are required.
Digital inputs and outputs on the unit allow sensors and actuators to be directly connected to the drive.
The input signals can either be directly processed in the inverter and autonomous (independent) local responses can be initiated – or the input signals can be transferred and processed to a superior control via Feldbus.
Furthermore a HTL encoder can be connected to the drive and the encoder signal can be transferred and processed to a superior control via Feldbus for positioning tasks in the PLC.