Product Guide
LOCON 100-DP
Classification:
Product name:
LOCON 100-DP
---
Shortdescription:
Electronic Cam Controller
---
Product types:
DP - Master
---
Technology & Profiles:
PROFIBUS
---
Company: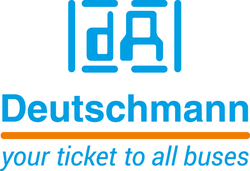 Deutschmann Automation GmbH & Co. KG
Illustration: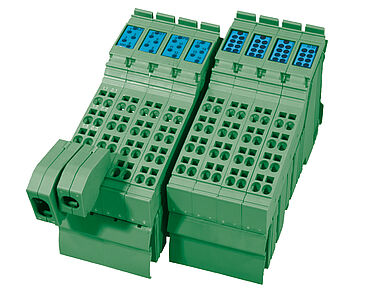 Product description:
LOCON 100 consists of a basic unit with a total of 16 I/Os. They can be configured depending on the respective application. If, for instance, only a 9-bit encoder is required, then the other encoder connections must not remain useless but can be put to practical use for other applications.
The system can be expanded by one module to a total of 48 I/Os which are configured in the same way. So you can assemble your cam control individually and you are totally free regarding outputs, inputs and utilization of functions such as external program selection, encoder type and resolution etc.
LOCON 100 as well features connection facilities for all modern actual-value acquisition systems. Alternatively the device can also be operated as program control unit (timer function). The time basis is generated internally and can be adjusted in the range from 1 to 65535 ms. The software gives you the freedom to choose from various types of idle time compensation (dynamic cam). No matter whether angle-/angle-cams or angle-/time-cams are used - everything can be configured and combined.
The modern control-concept is convincing and offers something for all tastes: Modern PC GUI, that can be connected to any Fieldbus or the easy-tohandle terminal GUI. The device with integrated PROFIBUS DP is optionally available.
Expansion module A32
With this module the basic device LOCON 100(-PB)/(-MB) is expanded by 32 to a total of 48 I/Os. The expansion module does not contain an own processor. Therefore, the switching accuracy (cycle time) depends on the LOCON 100(-PB)/(-MB), its
configuration and programmed data records.