Product Guide
UNIGATE IC2 PROFIBUS
Classification:
Product name:
UNIGATE IC2 PROFIBUS
---
Shortdescription:
ARM-Based Embedded Module Series
---
Product types:
Enabling Technology
---
Technology & Profiles:
PROFIBUS
---
Company: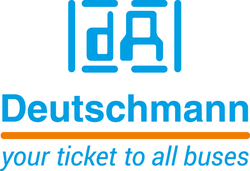 Deutschmann Automation GmbH & Co. KG
Illustration: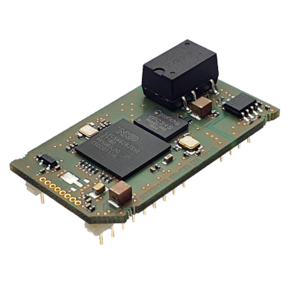 Product description:
The powerful all-in-one bus nodes UNIGATE IC2 are based on the ARM Cortex-M4 processor technology and thus offer a significant performance leap compared to the proven UNIGATE IC series from Deutschmann. The ready-to-use UNIGATE IC2 PROFIBUS module provides reliable PROFIBUS connectivity and can be quickly and easily installed in a terminal device or sensor system.
Protocol connection of the UNIGATE IC2 module to the terminal device is implemented flexibly by script programming with the free Protocol Developer tool from Deutschmann Automation. With the UNIGATE IC2 embedded series, the script execution time can be reduced by a factor of 50 to 80, depending on the commands used, compared to predecessor products. With simple scripts, execution times in the microsecond range are possible. UNIGATE IC2 modules are also able to process large scripts very quickly.
Compared to UNIGATE IC, the fast UNIGATE IC2 embedded series achieves much higher transfer rates for communication via SPI or UART. The SPI bus currently achieves a transfer rate of 12 Mbit/s in master mode, 33 Mbit/s are being tested. In slave mode, 10 Mbit/s are achieved. The UART interface supports baud rates of up to 7.5 Mbaud.
Overview
70-80% reduced development effort
Optimized Time-to-Market
Assembly consists of standard components
Connection to the host processor via UART-interface or SPI
Expandable via the shift register interface


Stand-alone-mode (without processor applications)
LED activation, read-in of switch positions
Analog/digital converter (e.g. analog sensor, 4...20mA current loop)



Easy integration

Flexible connection with Deutschmann script language

Script execution time can be reduced by a factor of 50 to 80

Development of several Fieldbus / Industrial Ethernet protocols with one development
Data sheet
Complete PROFIBUS DP Slave interface
Automatical baud rate recognition (9600 bit/s - 12 Mbit/s)
DPV0, DPV1 und DPV2 supported
Isolated PROFIBUS interface
Generic GSD file
Up to 244 Bytes input- and 244 Bytes output (total data length 488 Bytes)
UART up to 7,5 MBaud
SPI-Bus transfer rate in Master mode: 12 Mbit/s
SPI-Bus transfer rate in Slave mode: 10 Mbit/s
Dimensions (WxDxH): 45 x 25 x 13)
Voltage supply: 3,3V
Housing: 32 DIL
Weight: ca. 9 g
Current consumption: Typ. 240mA (for 3,3V), max. 280mA (for 3,3V)
Operating temperature: Industrial temperature range -40°C up to +85°C
Storage-/Transport temperature: -40°C ... +100°C
Fieldbus functions: All specified PROFIBUS DPV1 Slave functions
Interfaces: 2x UART, 1x SPI, 1x Syn. serial
Technology: ASIC