Product Guide
VEGAFLEX 80
Classification:
Product name:
VEGAFLEX 80
---
Order number:
VEGAFLEX...
---
Shortdescription:
PROFIBUS PA sensor with guided wave radar for level measurement in liquids and light solids
---
Technology & Profiles:
PA Devices, PROFIBUS
---
Company:

VEGA Grieshaber KG
Illustration: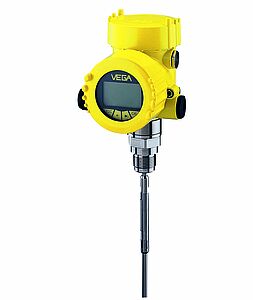 Product description:
The VEGAFLEX 80 series level sensor measures maintenance-free all kind of liquids. Even in applications with vapour, buildup, foam generation and condensation, the sensor delivers precise and reliable measured values. The VEGAFLEX 80 series is the economical solution for various level and interface measurements.

-Set up without adjustment
-independent of product features
-insensitive to dust, vapour and build up
-probes can be shortened
-instrument from the plics family
-different housings available
-different process connections available