Competence Centers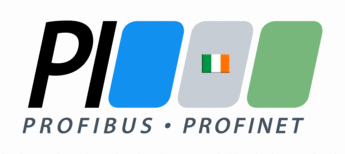 Competence Areas
PROFIBUS
PROFIBUS PA
PROFIdrive
PROFIsafe
PROFINET
PROFINET PA
PROFIdrive
PROFIsafe
Profile
Demo system:
The demo system at the PICC has over 50 devices. These devices are spread over PROFINET, PROFIUBS DP, PROFIBUS PA, and ASI networks. The devices consist of PLCs, distributed I/O, operator panels, DP/DP coupler, repeaters, pressure / level / temperature transmitters and OLMs. The system is running 24/7 and can be accessed through Internet.
Further experience of the PICC:
PICC Ireland is involved in research and development of remote diagnostics tools for fieldbus networks. It has developed Function Blocks, FB, for capturing diagnostics data for different PLCs. It also provides fault finding service to PROFIBUS users in Ireland.
Training, Workshops, Seminars:
Certified PROFIBUS Engineers Course in May and October every year
Certified PROFIBUS Installers Course in May and October every year
PROFIBUS Technicians Course in May and October every year
Irish 2005 Automation Seminar
Special Services:
provide email support
provide telephone support
publish technical articles
arrange membership meetings
Available experts
Hassan Kaghazchi (Hassan.kaghazchi(at)ul(dot)ie):

PROFIBUS
PROFIBUS PA
PROFIdrive
PROFIsafe

PROFINET
PROFINET PA
PROFIdrive
PROFIsafe

John Hayes (John.hayes(at)ul(dot)ie):

PROFIBUS
PROFIBUS PA
PROFIdrive
PROFIsafe

PROFINET
PROFINET PA
PROFIdrive
PROFIsafe

Tim Keane (Tim.keane(at)ul(dot)ie):

PROFIBUS
PROFIBUS PA
PROFIdrive
PROFIsafe

PROFINET
PROFINET PA
PROFIdrive
PROFIsafe